Northern Lebanon Senior Community Center
Northern Lebanon Senior Community Center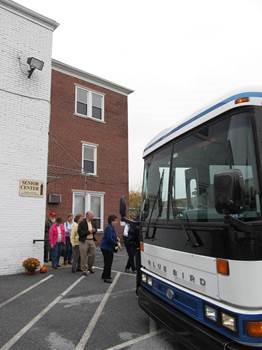 Located at the American Legion in Jonestown, 335 North Lancaster Street, P. O. Box 463, Jonestown PA, 17038.
Center manager: Helene Heisey
Phone number: (717) 865-0944
Email address: Northern.LebanonSeniorCenter@lebanoncountypa.gov
Current VIRTUAL Programs through the LCSC Program
Keeping active at home! Please contact a hosting center manager for more details on joining any of our virtual programs.
Monday
Myerstown Senior Community Center: Remote Coupon Clipping 10am-12pm
Tuesday
Maple Street Senior Community Center /Myerstown Senior Community Center: ZOOM Band Together 8:30am
Maple Street Senior Community Center : ZOOM Chair Yoga Class w/ Ellen (ellenjsk@comcast.net) 10:30-11:30am
Wednesday
Myerstown Senior Community Center: Remote Knit & Crochet 10-11:30am
Thursday
Maple Street Senior Community Center /Myerstown Senior Community Center: ZOOM Band Together 8:30am
Myerstown Senior Community Center: ZOOM Assorted Crafts 10-11am
Friday
Myerstown Senior Community Center: ZOOM Chair Exercise 10:30-11:30am